Lixing Chain Co., Ltd. was founded in 2002 by acting General Manager, Mr. Paul Chen. Lixing has specialized in producing precise standard roller chains for many years, primarily focused in bicycle chains. On January 1st, 2010, PYC Lixing Chain Company formally formed an alliance with JiangSu Maya Group, with primary manufacturing based in Danyang, JiangSu Province. The plant is 25,000 square meters, has over employees 400. Our products are widely distributed over every continent on earth.
General Manager Mr. Paul Chen held the post of Senior R&D Manager at the biggest bicycle chain company for nearly 30 years. In 1986, Mr. Chen was dispatched to be the team leader for technical cooperation with Shimano Japan. This laid the cornerstone for the company's future growth. By right of his experience in chain research and development, PYC brand chains compete from a market-leading position in both quality and price. This has helped fuel our ever-increasing popularity worldwide.
Our process is ISO 9001:2008 approved. Our chains have passed all EN, CPSC, AS, JIS testing. We are also ROHS and PONY Environment Protection Standard approved.
PYC provides its own product to brand names across the globe, and is always developing special customized chains for its partners. PYC has the R&D capability to work to special requirements for chain design and welcomes any inquiries.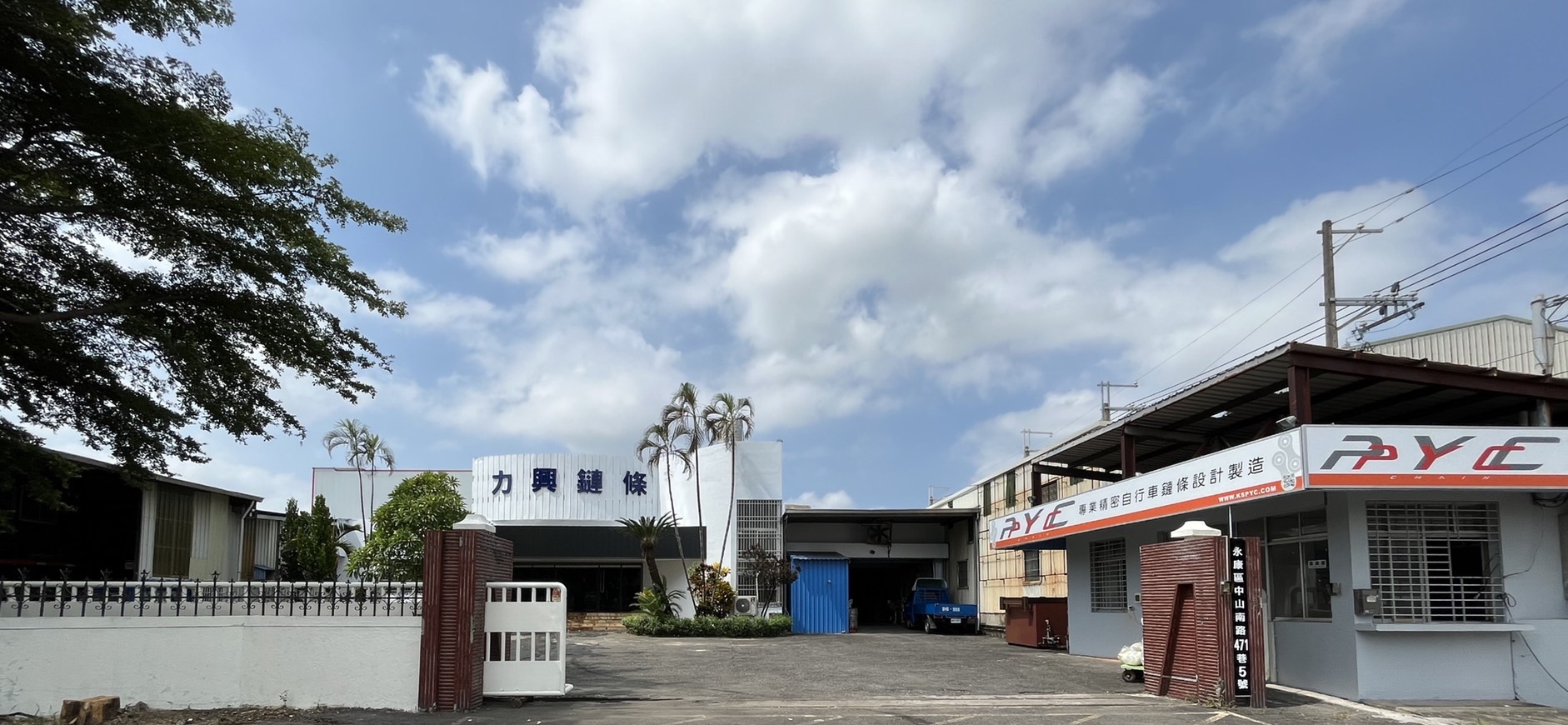 Lixing Chain Co., Ltd. established manufacture factory in Taiwan in January, 2012 and started mass production in March in the same year. This factory mainly produces high-level bicycle chains and provides high quality bicycle chains.